Fools Magazine is published biannually. Fools Magazine's first general meeting of the Fall 2019 semester will be held at 6:30 p.m. in Seaman Center Room 3655. All are welcome! Questions? Contact Ellie at eicfoolsmag@gmail.com.
SUBMISSIONS FOR FOOLSMAG.COM
Fools Magazine accepts web submissions on a rolling basis. From written work to multimedia projects to artist's portfolios, we would love to work with you!
Please email questions, comments, or concerns to webfoolsmag@gmail.com.
Considering a longer-form project or creative work? Pitch us! Pitches are welcome at the email address above.
IF YOU'RE INTERESTED IN WRITING REVIEWS OR COVERING AN EVENT…
Our web platform publishes creative and journalistic work. Local coverage and reviews for books, albums, and movies are always welcomed. If you are interested in covering something in the local Iowa City area, contact Gabbie, and she can hook you up with a press pass! Unsolicited reviews or event coverages will not be considered without prior approval. Contact web editor Gabbie Meis at webfoolsmag@gmail.com for consideration.

In addition, our website is limitless when it comes to the variety of ways we can publish your work. Whether it is to include multimedia aspects of your piece or to format it in a way that will elevate your work, we can discuss the best way to accomplish your vision. We highly encourage you to submit your work to our website year round. Submit below!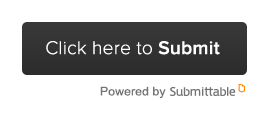 Individuals with disabilities are encouraged to attend all University of Iowa-sponsored events. If you are a person with a disability who requires a reasonable accommodation in order to participate in this program, please contact Editor-in-Chief, Ellie Zupancic, in advance at eicfoolsmag@gmail.com.