Fools Magazine is published biannually. Fools Magazine's first general meeting of the Fall 2019 semester is TBA.
THE SUMMER ZINE
Please contact creativefoolsmag@gmail.com with any general questions about the zine
If you have issues with the submission form/link please contact eicfoolsmag@gmail.com
WE ARE CREATING A MINI MAG THIS SUMMER! VOL 6.5
Each volume we are faced with the difficult decision to deny many pieces because of limited pages. This summer, we are publishing a zine that will allow us to show off more of our Fools talent. The digital zine will allow us to have more elbow room to create more work that isn't restrained to a physical issue. Print and visual work are accepted; previously unpublished artists are especially encouraged.
We will be accepting fully completed works until June 8th through Submittable. SCROLL AND CLICK BELOW TO SUBMIT.
TIMELINE:
June 8th: SUBMISSIONS & VISUAL COMMITMENT DUE
All writing and visual projects are due to submittable - these pieces are expected to be fully completed works

If you are a visual artist who does not have a project, but are interested in creating an illustration or photograph for a written piece please sign up using the button below. This will let the visual team know that you are commiting to create work if we assign you a piece on June 17th. By committing, you are expected to have an illustration or photograph completed by July 1st
June 15th: DECISIONS
All who submitted to submittable will be notified whether or not they are accepted

Those accepted will be asked to make minor edits to their pieces, but will not have their work extensively workshopped for the sake of simplicity.
June 17th: VISUAL ARTISTS ASSIGNED WRITING
Available visual projects assigned to artists

If you committed to creating content, please be checking your emails this day to learn your assignment
July 1st: PHOTO AND ILLUSTRATION DEADLINES
All visuals supplementing a written piece must be sent to designfoolsmag@gmail.com and cc'd to creativefoolsmag@gmail.com
August 1st:
Foolish launches on foolsmag.com
SUBMISSIONS FOR FOOLSMAG.COM
Fools Magazine accepts web submissions on a rolling basis. From written work to multimedia projects to artist's portfolios, we would love to work with you!
Please email questions, comments, or concerns to webfoolsmag@gmail.com.
Considering a longer-form project or creative work? Pitch us! Pitches are welcome at the email address above.
IF YOU'RE INTERESTED IN WRITING REVIEWS OR COVERING AN EVENT…
Our web platform publishes creative and journalistic work. Local coverage and reviews for books, albums, and movies are always welcomed. If you are interested in covering something in the local Iowa City area, contact Gabbie, and she can hook you up with a press pass! Unsolicited reviews or event coverages will not be considered without prior approval. Contact web editor Gabbie Meis at webfoolsmag@gmail.com for consideration.

In addition, our website is limitless when it comes to the variety of ways we can publish your work. Whether it is to include multimedia aspects of your piece or to format it in a way that will elevate your work, we can discuss the best way to accomplish your vision. We highly encourage you to submit your work to our website year round. Submit below!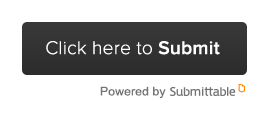 Individuals with disabilities are encouraged to attend all University of Iowa-sponsored events. If you are a person with a disability who requires a reasonable accommodation in order to participate in this program, please contact Editor-in-Chief, Ellie Zupancic, in advance at eicfoolsmag@gmail.com.